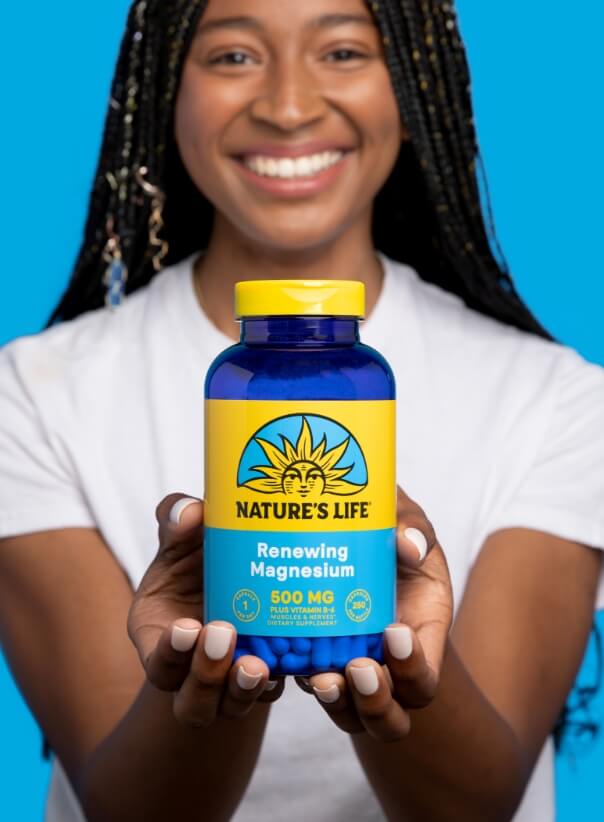 JOIN THE NATURE REBELLION.
What started in a California garage has grown into a revolution of positive change. Since 1975, we've been on the frontlines of wellness, helping to fill nutritional gaps without taking away from the health of the earth. Come hell or highly processed foods, we are on a mission to transform how the world sees supplements, and we won't stop until we've reclaimed our wellness and our planet.
FROM THE GROUND UP
What started with a single soy protein powder has grown into hundreds of vitamins, minerals, and formulas made to help you live your nutritional values. And we didn't get here by accident. We got here by digging.
WE DIG

QUALITY

We take our supps very seriously. Not only do we turn away 90% of new raw ingredients that don't meet our standards, we also triple-test every product to ensure the quality.

WE DIG OUR

PLANET

Whether it's our 1% for the Planet® contributions or our One Tree Planted initiative, we make the planet a priority in everything we do. 

WE DIG

CHANGE

We were born in the '70s into an era of cultural activism. We joined boards, influenced trade rules and helped create the policies that would shape people's lives for the better. 
Quality matters, especially when something is going in your body. Our rigorous quality standards go the distance: GMP certified facilities, ISO accredited labs, triple-tested supplements.